With most public health departments running health clinics today, providing much needed access to health care in the community, efficient management of these clinics is critical. CDP, a software and data processing company focused on public health, has developed a public health clinic software solution, ezEMRx, that addresses both the clinical and the business side of health clinic administration.
If a health clinic is going to attract strong health care professionals, it is essential to have a well-functioning electronic medical record. EMRs have become the standard for gathering and retaining patient data – with the days of paper patient records nearly extinct. Studies have demonstrated that EMRs provide greater accuracy, creating a safer environment for patient care. Electronic health records create an efficiency by allowing data to be entered at the point of patient care, rather than be transcribed later. Another time saver is lab results going directly to the patient chart, retaining these test results for future reference. Providers within the clinic can communicate more effectively with each other as they review records and make progress notes.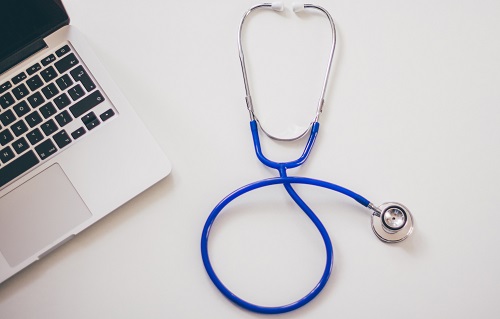 If your public health department is in the market for public health clinic software, ezEMRx is your go-to solution. Contact us for a demo and learn how this software can revolutionize the management of your public health clinic. Some of the functions in ezEMRx include:
Scheduling and registration
Customizable templates, questionnaires and task lists
Complete medical history including behavioral health and substance abuse
Immunization history
Drug interaction information
Recording of treatment plan recommendations
Time tracking and management
Coding optimization
Remote patient care through our mobility platform
Patient portal
Meaningful Use, MIPS/MACRA, PQRI and CQM reporting
Credit card processing
ezEMRx public health clinic side has capacity to assist with a wide range of operational functions for public health clinics. Some of these functions include:
Integrated eligibility and benefits verification
Sliding fee schedule adjustments
Complex billing advanced rules engine
Automated payment posting
Patient billing processing, mailing, viewing and reporting
Integrated merchant services for credit card and check processing
The teams at CDP are known for our skills and our consistent focus on public health. We are committed to providing our customers with industry expertise and continuous product improvement, including our public health clinic software. CDP was founded over 40 years ago in Romeoville, IL., with an additional office located in Frankfort, KY. We are proud of our mission to provide high-quality solutions which assist delivery of essential services to our state and local communities.
Transitioning software can be a challenge and at CDP we have an implementation team, well-developed training and unparalleled customer support. Contact us at CDP to request a demo or to speak with a member of our team to learn about the many features of ezEMRx. With our public health clinic software, your public clinic will work better for your patients, your staff and your community.