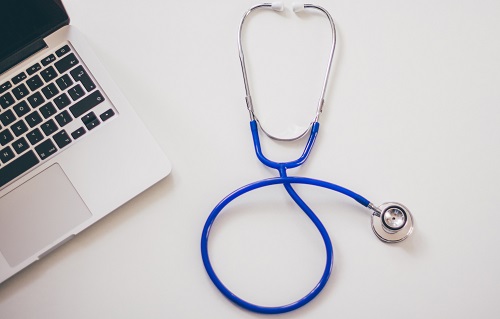 The work being done today in public health is critical to creating and sustaining healthy communities. Communities are dependent upon public health departments to do this work and, in many instances, often financial restraints are such that health departments are doing more with fewer resources. Fulfilling this mandate requires well-functioning software for data collection and meaningful reporting. The volume of work, the range of work and the significance of accurate reporting in public health would be impossible to accomplish without access to high quality, specialized health department software.
CDP, founded in Illinois in 1979, has a strong legacy of providing enterprise software systems designed specifically for public health departments. We have earned our outstanding reputation for health department software by remaining true to our mission to provide high-quality public health technology solutions which assist in the delivery of essential services to our state and local communities. For four decades we have created an array of agile, custom health department software responsive to the changing profile of public health work. With a talented team of developers, software quality analysts, project managers, writers, trainers and support personnel, we have prudently invested in our staff with proficiency as our constant goal.
Our full array of health department software resources includes:
Data Direct - Data Direct is CDP's data analytics solution, a repository for data generated by public health operations, collecting, collating and integrating into a valuable resource for data analysis, allowing you to create meaningful reports for your organization. With its functionality in the WIC program, SNand electronic health records, agencies can use this health department software to track trends, create a summary, assess multi-month payment trends and review WIC benefit household history.
ezEMRx electronic health records - Across the board, healthcare providers have found that the deployment of an EHR/EMR is the most effective tool to institutionalize patient medical records. When you explore ezEMRx, CDP's dedicated public health department software, you will recognize the workability of its design, offering ease of access to patient medical history, records maintenance of episodic interaction with patients and quick retrieval of patient information, along with an array of business-support functions.
Environmental Health - CDPims, our inspection management health department software, is an excellent environmental health solution for a mobile workforce with field applications, offering support for both online and offline operations connecting to our comprehensive web-based enterprise environmental health data system. CDPims has extensive reporting capability
WIC Solutions and WIC Direct - CDP provides a variety of WIC and WIC EBT-related health department software:

CDP is the current maintenance and enhancement/operations support provider several WIC MIS systems, assisting with compliance to WIC program regulations and changes.
WIC Direct is the leader in online WIC EBT processing.
Contact us at CDP by calling (800) 888-6035 and set up a demo to understand how our health department software can be deployed in your state or local public health department. With CDP's outstanding health department software, your public health entity will work effectively for your patients, your staff and your community.