CDP is a premier provider of data management systems and services for the public health community. Headquartered in Romeoville, Illinois, we have been delivering information technology solutions for over 40 years. We are proud of our public health focus, recognizing that the health of a community has much to do with the strength of a community. Our company's products have kept pace with the changing needs of public health departments as the expansiveness of the mission of public health has grown exponentially.
Electronic medical records are an essential component for patient care and management. Today's health care providers expect an electronic medical record that functions smoothly, gathers patient history efficiently and is easily-retrievable. It has never been more important that a public health clinic operates at optimum efficiency and professionally while delivering patient care, often to the most vulnerable members of a community.
With public health departments typically sponsoring a health clinic or clinics, CDP has developed health clinic software to assist in the management of the full range of elements involved in health clinic administration. At CDP, we developed ezEMRx from the ground up, always with public health clinics run by public health departments as our focus. This is our differentiator: public health clinics need to run software that is a good fit, not a retro fit of software not specific to public health. With our goal of increasing efficiency and freeing more time for health care professionals to spend with their patients, not just staring into impossible flat screens, public health departments welcome the health clinic software designed by CDP to improve patient care and productivity.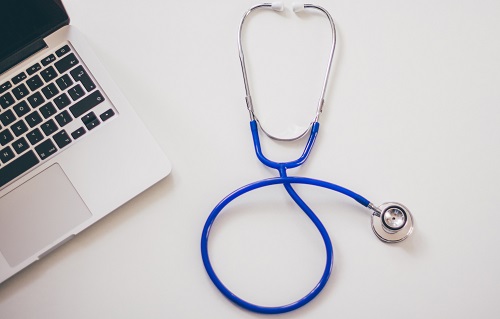 ezEMRx health clinic software is incredibly multi-faceted. Some of the functions in our electronic health record solution include:
Scheduling and registration
Customizable templates, questionnaires and task lists
Complete medical history including behavioral health and substance abuse
Immunization history
Drug interaction information
Recording of treatment plan recommendations
Time tracking and management
Coding optimization
Remote patient care through our mobility platform
Patient portal
Meaningful Use, MIPS/MACRA, PQRI and CQM reporting
Credit card processing
ezEMRx, the best health clinic software available, includes a comprehensive practice management solution performing multiple functions. Some of these include:
Integrated eligibility and benefits verification
Sliding fee schedule adjustments
Complex billing advanced rules engine
Automated payment posting
Patient billing processing, mailing, viewing and reporting
Integrated merchant services for credit card and check processing
ezEMRx also has an optional Revenue Cycle Management component, a critical tool in achieving economic sustainability for a public health clinic.
Give us a call at CDP and we will begin the conversation on our health clinic software, ezEMRx, and we can determine in greater detail what you are seeking and how the CDP solution can respond to your needs. As you transition to ezEMRx, we will accompany you every step of the way. We provide an implementation team, well-developed training and unparalleled customer support.
Call us at (800)888-6035 to request a demo or to speak with a member of our team to learn more about the numerous features of our state-of-the-art health clinic software.